Mazda Kai and Mazda Vision Coupe unveiled in Tokyo
October 31 2017,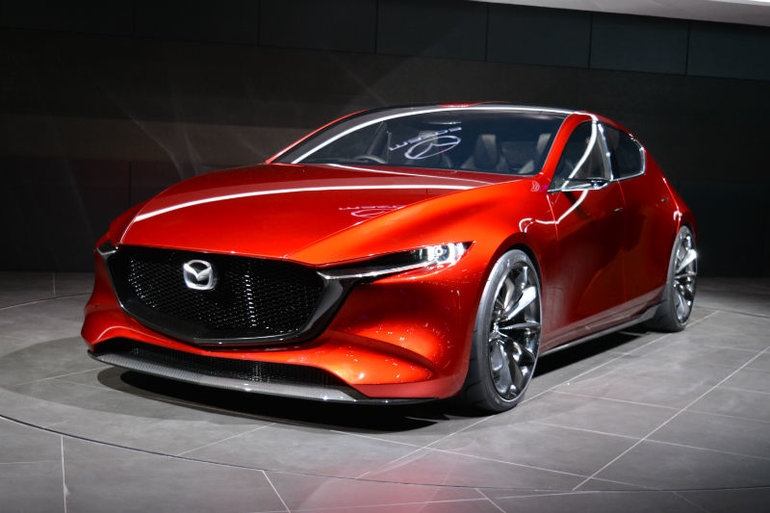 With the Mazda Kai and Mazda Vision Coupe concepts, Mazda unveiled two spectacular prototypes that stole the show at the Tokyo International Auto Show last week. With lines worthy of the finest luxury cars, the two Mazda concepts have been widely acclaimed by both the media and the public. If they represent the future of Mazda design, we cannot wait to see the automaker's future models!
A new KODO design philosophy
All new Mazda models currently on the market are developed under the KODO design philosophy. They feature both aggressive and refined lines that allow every new Mazda vehicle to stand out in its respective segment.
The Mazda Kai and Mazda Vision Coupe are based on the KODO 2.0 design philosophy, the next generation of Mazda's visual language. The lines are simple, but also complex; and it is possible to discover from every angle a wide range of subtleties that add a lot of depth to the design of the Mazda Kai and the Mazda Vision Coupe.
When it comes to the Mazda Kai, many see the next generation of the Mazda3 expected to hit the market in 2019. With its compact dimensions, the Kai concept would indeed be a logical starting point for Mazda's new compact.
When it comes to the Mazda Vision Coupe, it is a large sedan with a slender look that is again very refined. Mazda did not want to provide too much details about the future of the Mazda Vision Coupe, but speculation has already begun that it could be the new Mazda6.
Alternatively, the Mazda Vision Coupe could also serve as a starting point for a brand new full-size sedan that would be placed at the top of the Mazda lineup. We'll have to wait and see on that one.
SKYACTIV-X engine or rotary motor?
Mazda did not want to provide details on the engine that propels the Mazda Vision Coupe or the Mazda Kai, so here as well we must speculate. It could be a new rotary engine for the Mazda Vision Coupe while the Mazda Kai should theoretically be powered by the new SKYACTIV-X engine.
We'll cover the SKYACTIV-X in more detail in another text, but we can sum it up by saying that it uses cutting-edge innovations to reduce fuel consumption by 30% compared to the current SKYACTIV engine lineup.
To find out more about the new Mazda lineup of vehicles, contact us today at Truro Mazda!