Mazda launches first diesel engine with SKYACTIV-D technology
November 29 2017,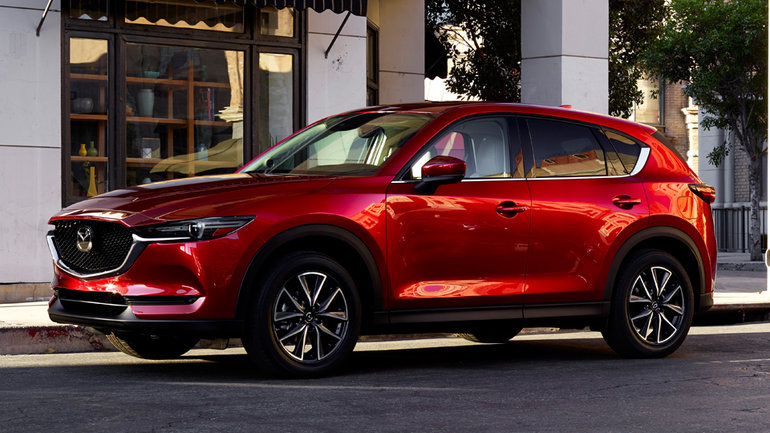 There's something new at Mazda, and it's under the hood! For the first time in Canada, SKYACTIV-D diesel engine technology will be available at Mazda.
Other good news, you will not have to wait too long to see this new technology in action. As a matter of fact, the latest addition to Mazda's SKYACTIV engine lineup will be available in the new Mazda CX-5 starting in early 2018. The SKYACTIV-D engine should then make its way to other models within the lineup.
SKYACTIV-D technology revolutionizes diesel engines
Featuring the world's lowest compression ratio for a diesel engine, the SKYACTIV-D technology achieves 20 percent better fuel economy than the previous diesel engine it replaces.
In addition to this impressive compression ratio, Mazda's SKYACTIV-D technology stands out with a reduced weight thanks to an extensive use of aluminum. Many of the other engine's components have also seen their weight reduced significantly.
Mazda vehicles are more than just a way from getting from point A to point B. They are also engineered to provide owners with an unmatched driving experience that stands out from other models in their respective segments. Mazda's SKYACTIV-D engine will do nothing to change that reality. As a matter of fact, it is another perfect representation of just how well Mazda is capable of balancing efficiency and performance.
The newest SKYACTIV-D engine is a 2.2-liter unit that will join the current 2.0-liter and 2.5-liter gas-powered SKYACTIV engines in the Mazda lineup.
SKYACTIV-D: Mazda's latest clean technology
While some diesel engines have had bad press in recent years, Mazda has ensured compliance with all environmental standards with its new SKYACTIV-D technology.
And unlike many diesel engines, SKYACTIV-D technology does not require treatment of nitrogen oxide emissions, which are often very expensive.
With impressive performance and low fuel consumption, SKYACTIV-D technology is eagerly awaited at Truro Mazda.
Want to learn more about Mazda's new diesel engine? Come visit us today!